Masculinity in question: does being a man define you?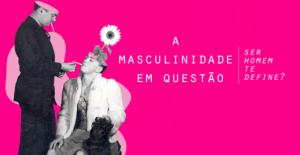 Author: João Victor Gomes de Oliveira
Year: 2018
Length: 34 min
Country: Brasil 
What does it mean to be a man in our society? In the search for answers to this question, this documentary presents five interviews in which binary gender patterns are questioned, showing how men themselves are affected by male stereotypes and the consequences they face when opposing themselves to such stereotypes, proposing new forms of masculinity. After all, does being a man define you?
The only one in the family
Author: Luma Viegas Cardoso
Year: 2019
Length: 23 min
Country: Brasil
This documentary portrays the trajectory of four women who were the only ones in their families to access public higher education. Through interviews, they report their experiences and tell how access to university impacted the various spheres of their lives, also affecting the lives of their families and close people.
Amiel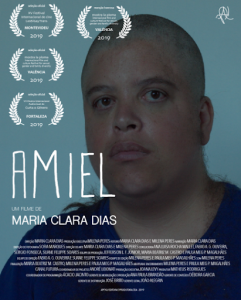 *selection available only to the technical jury
Author
: Maria Clara Dias; Milena Peres

Year
: 2019

Length
: 13 min

Country
: Brasil
Amiel Vieira finds out that he's intersexual only at 33 years old, after finding a letter from the hospital he was born ("Hospital das Clínicas de São Paulo"). Then, he starts a journey to discover the secrets about his intersexuality that were kept from him by his parentes.
ANAS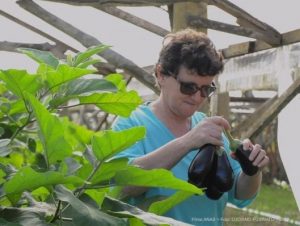 Author: Ilaine Melo
Year: 2019
Length: 15 min
Country: Brasil
ANAS bring the agricultural universe showed by women that carry on their hands the knowledge of how to farm the land. In their eyes, their well lived life, and the intimate desire of sharing their existence.
Dinho's laces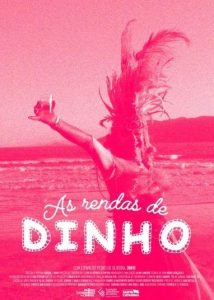 Author
: Adriane Canan

Year
: 2019

Length
: 25 min

Country
: Brasil
At the Lace-makers' Shop a deep voice stands out amongst the gentle clatter of lacing sticks. It is Dinho, a man that while still young in the 60's, challenged the traditions of a fisherman's village in southern Brazil. While all the boys would go out to sea and inherit fishing from their fathers, Dinho secretly learned how to weave portuguese lace with his cousin Nezinha. He spun the globe and played many parts. Coming full circle, today the center of his world is weaving: he is Lace-maker Dinho.
Five Feministy and a Revolucionary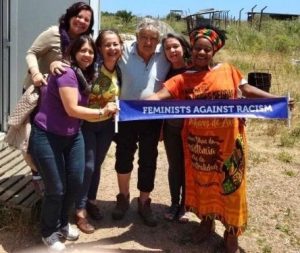 Author
: Tania Muri; Cleide de Oliveira Lemos

Year
: 2017

Length
: 17 min

Country
: Brasil
In 2017, after taking part into the 14th EFLAC in Montevideo, 5 Brasilian feminists mobilize to meet Pepe Mujica. The extraordidinary meeeting gives rise to a good chat unforgetable memories.
Condemned for reasoning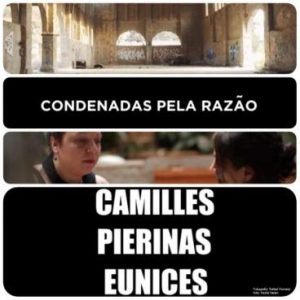 Author: Muriel Rodrigues de Freitas
Year: 2018
Length: 13 min
Country: Brasil
Three women narrative of hospitalization in psychiatry at the begging of the century and the fight for women's right show the history of suffering and resistence in search of equality and respect. Through stretches of medical records, historian reports and the EJA student participation, the documentary show obscure old silencing practices and the possible breaks in the gender studies.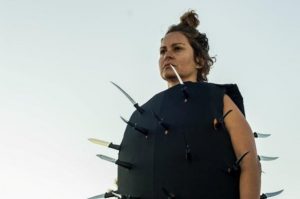 In Search Of the Cannibal Goddess
Author
: Marcela Cavallini

Year
: 2019

Length
: 29 min

Country
: Brasil
A city exists between shadows. These shadows are not shaded areas under an umbrella or a tree. These shadows are where ghosts live. In a city in the northern interior of Rio de Janeiro, a woman walks with a sculpture of knives through the city. He hears voices that echo from other women along the way. Was their performance the cry of these ghosts? In search of the Goddess Cannibal is an anthropophagic act of experienced aggressions and a cry of our tears.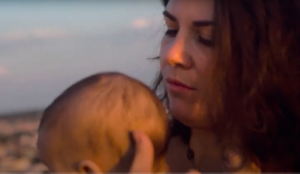 Between Them

Author: Isabella Cecília do Nascimento
Year: 2019
Length: 75 min
Country: Brasil
Among Them are the stories of Ana, Izadora, Jane, Luciana, Priscila and Wanda in the town of Catalão – GO. Their life narratives, imaginary and experiences are told by themselves, bringing reflections and exciting poetics about who they are, what they want, their challenges and dreams. One for them, where a voice empowers like others.
HIV+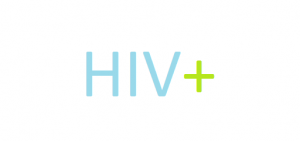 Author: Luca André Vasconcelos Vichinheski; Lívia Mie Anbai Soares; Marcella Cerci Pompermayer Ruschel Stelle
Year: 2018
Length: 13 min
Country: Brasil
A web series that follows a journalistic audiovisual format about people who are HIV positive. The idea is to demystify the stereotype and help fight the prejudice experienced by these people through journalism. The web series is divided into four episodes: HIV, Discovery, Treatment and Being HIV Positive.
Ximenes's Flowers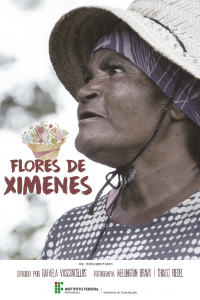 Author
: Rafaela Vasconcellos; Vivian Delfino Motta

Year
: 2016

Length
: 20 min

Country
: Brasil
"Flores de Ximenes" is a documentary produced by IFPE's Communication Advisory on how a group of women farmers is changing the reality of a rural settlement in the South of Pernambuco, through agroecology and feminist principles. The experience is the result of the extension project "Feminism and Agroecology", developed in 2016 at IFPE-Campus Barreiros, under the coordination of Professor Vivian Motta.
Wildflowers
Author: Gerlúcio Moura Bezerra de Sousa, Mozart Albuquerque
Year: 2018
Length: 13 min
Country: Brasil
The documentary is based on Gerlúcio Moura's master's dissertation based on the empowerment experience of a group of women farmers, linked to the Associação Municipal Mulher Flor do Campo, located in Santa Cruz da Baixa Verde, Pernambuco, Brazil.
Grey Women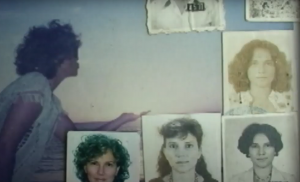 Author
: Carlos Fialho; Tatiana Miranda

Year
: 2018

Length
: 19 min

Country
: Brasil
"Gray Women" is a short film ethnographic documentary about women who decided to take on their white hair. The interviewees narrate their motivations and the history of this process creating a reflection on female aging, freedom and aesthetic patterns.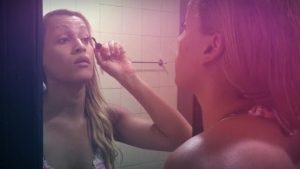 Inconvenient
Author: Ana Letícia Vieira; Bruno Rossato; Vinicius Reis
Year: 2015
Length: 7 min
Country: Brasil
"Inconvenient" is a provocation that invites us to transit through art, science, fiction, and the everyday. At this crossroads of knowledge that mix, break and create other existences, multiple meanings are linked to some aspects of the video, involving everyday knowledge that, in turn, creates meanings and logics crossed in questions about body, gender and sexuality.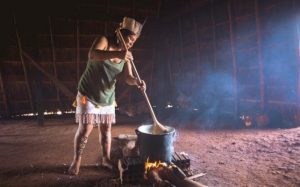 Kuña Porã: Kaiowá and Guarani matriarchs
*selection available only to the technical jury
Author: Fabiana Fernandes; Daniela Jorge João
Year: 2019
Length: 23 min
Country: Brasil
Kuña Porã: Kaiowá and Guarani Matriarchs is a documentary about listening, love, and resistance. Conceived and realized entirely in conjunction with its protagonists, including elders, midwives, shamans, artisans, health workers and teachers. Through their histories of collective struggle and stories of daily resistance, this documentary explores the specificities of being a Kaiowá and Guarani woman in the social imaginary of the villages and encampments in the southern cone of Mato Grosso do Sul.
Loss and Renam: Ethnobiographies of urban artist

Author: Cornélia Eckert; Débora Wobeto; Leonardo Palhano Cabreira; Thayanne Freitas
Year: 2020
Length: 28 min
Country: Brasil
We present the biography of two urban artists based in Porto Alegre, RS, Brazil. Both share their trajectories and narrate their imaginary inspirations to the Navisual work team (PPGAS, UFRGS). The ethnographic experiences were developed in the Video Production Workshop (2018), having as theme the construction of ethnobiographies and, as reference, the works of film-making anthropologists Jorge Préloran, Jean Rouch and Jean Arlaud (among others).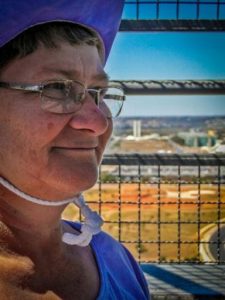 Margaridas, fighting and hitting the road

Author: Rita de Cássia Maciazeki Gomes
Year: 2017
Length: 21 min
Country: Brasil
The documentary "Margaridas, fighting and hitting the road" accompanies the participation of a group of female rural workers from the State of Rio Grande do Sul, Brazil in the V Marcha das Margaridas, in August 2015 in Brasília-DF. On the move, the Daisies face challenges inside and outside the home, break established barriers, carry out political actions in favor of guaranteeing rights. Thus they translate the movement of the Daisies as a struggle and hit the road!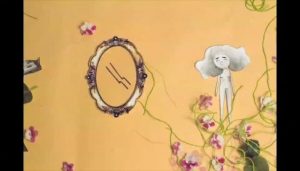 The Mirror
*selection available only to the technical jury
Author: Fernanda Rosa; Elisa Maranho; Maria Verdasca
Year: 2017
Length: 1 min
Country: Brasil
A mirror reflects the processes of oppression and redemption. In its surface, the journey of a character on the search for something that cannot be expressed in social standarts. A black ink stain spreads, but the body resists. There is still hope.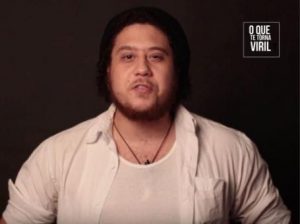 What makes you virile? A social reflection about the construction of masculinities
Author: Fernanda Sá
Year: 2017
Length: 26 min
Country: Brasil
"What makes you virile" is a documentary that provides a reflection about the social construction of masculinities. It puts as perspective discussions about the reality of performative experiences in the male social role. This work starts from a social discomfort related to the gender inequality system, which manages the social relations and promote the hierarchies and lifeways.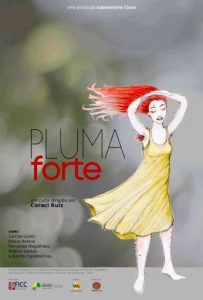 Strong Feather
*selection available only to the technical jury
Author: Coraci Ruiz
Year: 2019
Length: 13 min
Country: Brasil
Strong Feather is a doc-poem about the woman's body: dissident, desiring, deviant, empowered, sweaty, throbbing, survivor. On the scene, four artists who defy standards, subvert standards and poeticize their bodies in acts of resistance and transgression.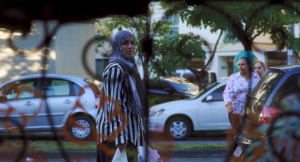 Refugee

Author: Gabriela Santos Alves
Year: 2019
Length: 20 min
Country: Brasil
Refuge is a short documentary whose theme is one of the greatest crises of contemporaneity – immigration. Far from escaping the motives of this humanitarian crisis that puts thousands of people in transit, the film Refuge turns to another instance of the path of this migrant: the arrival and the resumption in a new country.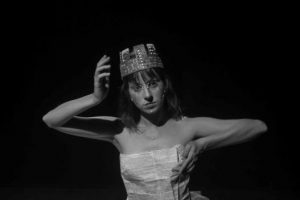 Regulated

*selection available only to the technical jury
Author
: Camila Matzenauer
Year: 2019
Length: 4 min
Country: Brasil
When does the contraceptive pill cease to represent a liberation for women and ends up becoming more of an imposition? Regulated video performance is based on this questioning. The work, developed within the master's research in Visual Arts by the artist Camila Matzenauer, addresses the harms that the consumption of the medicine can cause to the female body, showing patriarchal structures.
Selma after the Rain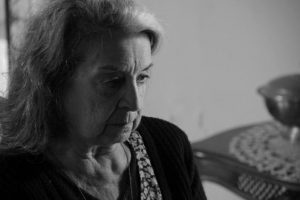 Author: Loli Menezes
Year: 2019
Length: 12 min
Country: Brasil
Selma is a trans woman who built her life away from her family. One day she receives a call to meet her elderly mother who suffers with Alzheimer and needs treatment. In this meeting, lost among confused memories, both women remember their pain and forgotten desires, and revisit guilt and lost affection.
Be a woman at Maré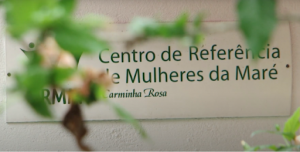 Author
: Agatha Alves da Silva

Year
: 2018

Length
: 17 min

Country
: Brasil
The short documentary tells the story of five women living in the Maré / RJ favela complex, based on their own narratives. In the course of their speeches, each exemplifies how the Maré Women's Reference Center – Carminha Rosa, an extension project at UFRJ aimed at assisting women in situations of violence, is present in their experiences.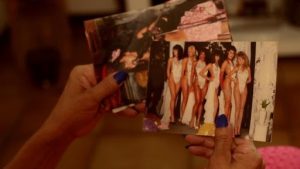 SUBVERSIVES – The uniform has changed but the smell is the same
Author: Elva Gladis de La Cruz Obeso
Year: 2017
Length: 35 min
Country: Brasil
Transexual women and transvestite were considered "subversive elements" by the military regime, being persecuted during the dictatorship in Brazil. However, even with the end of that period, the repression went on. In this film, Gabriele da Silva, Kelly Batista, Sheron Prado and Paula Andrade tell their stories as trans women during the 80s and 90s, in a time of political transition, picturing an unseen reality with everlasting effects.
Unpleasure territory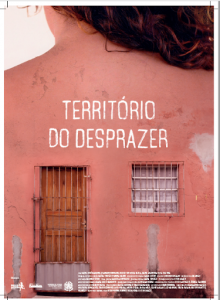 Author
: Mirela Marin Morgante; Maíra Tristão

Year
: 2017

Length
: 17 min

Country
: Brasil
The documentary tells the history of a prostitution confinement territory that existed on the periphery of the Metropolitan Region of Grande Vitória (ES), in the late 1960s until the early 1980s. Three former prostitutes and an old bawd narrate their memories and his affections about the period of the sexual market in the region.
#3cm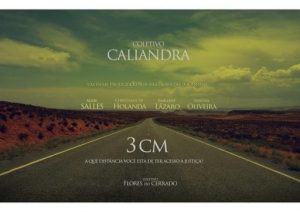 Author: Christiane Holanda
Year: 2017
Length: 24 min
Country: Brasil
Fictional documentary about justice access for women in the state of Tocantins / TO -Brazil.
One Every Eleven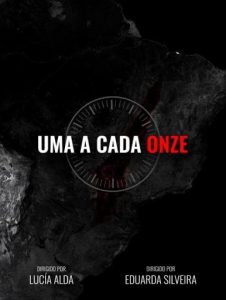 *selection available only to the technical juryAuthor: Eduarda Silveira; Lúcia Alda


Year

: 2017


Length

: 30 min


Country

: Brasil

Every eleven minutes, one person is raped in Brazil. However, it is necessary to perceive sexual violence as a gender issue. "One every eleven" is a documentary about rape culture in Brazil, in which we seek to expose sexual abuse through the contributions of many specialists in the field and demonstrate that none of us are immune to it.
Zara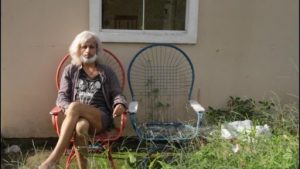 Author: Daphine Xavier
Year: 2020
Length: 29 min
Country: Brasil
Short documentary about the actress, singer, songwriter and performer Zara Dobura. Zara is a trans woman and is producing a play called Dysphoria, which talks about gender dysphoria and what society does while reading gender. In this way, the documentary shows how Zara expresses himself through art and how art composes him as a human being.